STAY DETAILS
In the minds of fishermen, the word 'Iceland' is synonymous with salmon, but did you know about its other secret? The flyfishermen's paradise is also rich in trout !
Iceland's magnificent rivers hold sea trout, brown trout and arctic char and flow through stunning green volcanic landscapes.
Among these rivers are the Vatnsdalsa and the Reykjadalsa, where 4,200 and 3,400 trout and arctic char are caught each year during the fishing season.
If you chose to fish in Iceland next season, there is no doubt that you will understand why this beautiful island remains one of the favourite destinations for salmon fly flyshermen.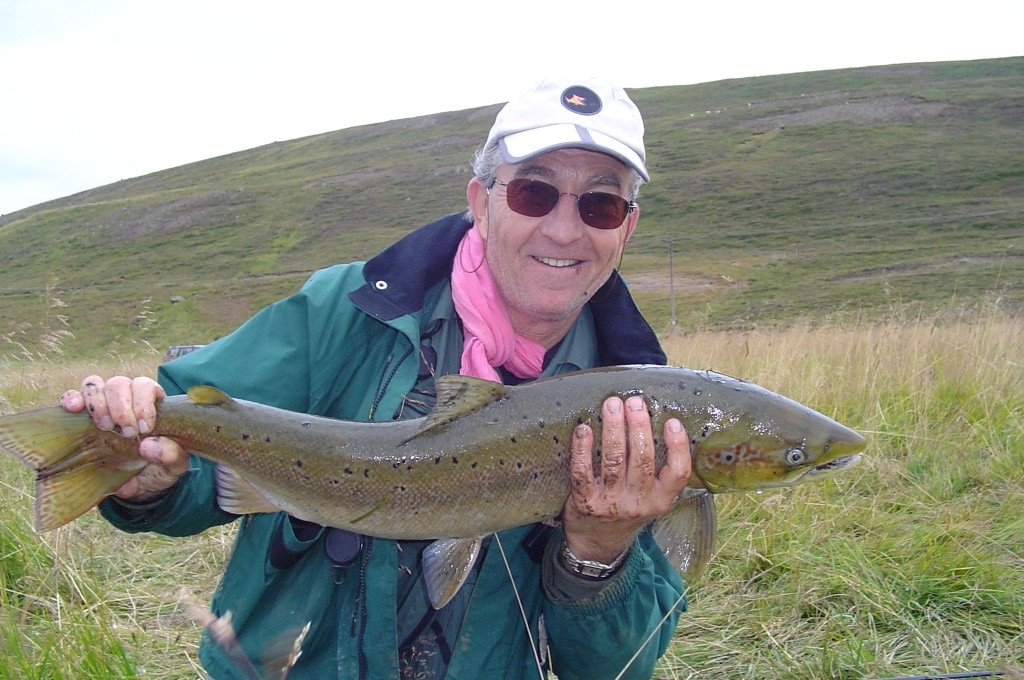 THE VATNSDALSA RIVER
Flowing through one of Iceland's most beautiful valleys, the Vatnsdalsa is one of the most well-known and beautiful rivers on the island. At 40 kilometers long, the river is home to the biggest salmon in Iceland as well as other fish with 4,500 Arctic trout and char caught in it every year. As leaders in the fishing game, we obtained the lease for this river in the North of Iceland in 1996.
Dates, prices and conditions on request.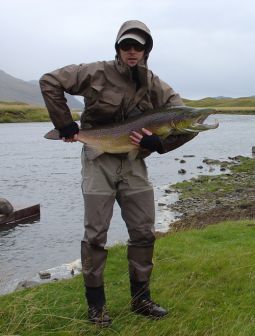 THE REYKJADALSA RIVER
The Reykjadalsa in the north-east of the island has long been reserved for Icelandic sport flyfishermen and we have a 10-year lease on it.
With 35 kilometers of pristine waters to be fished with six rods, it flows through beautiful scenery and offers extremely diverse fishing course that lends itself particularly well to the fly.
This easily accessible river is home to an impressive population of big wild brown trout with an average size of 45cm but going up to 70 cm long. There are also large amounts of arctic char- which readily take nymphs and wet or dry flies, and Atlantic salmon.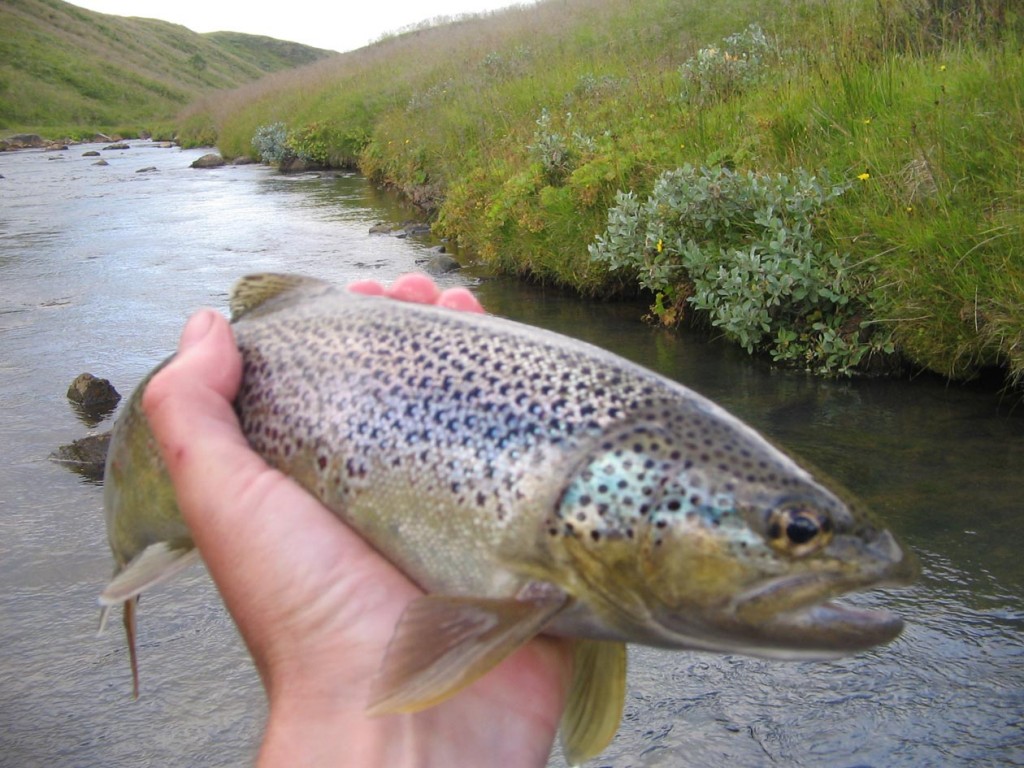 You will be staying in a comfortable lodge built in 2005 which offers bedrooms with en-suite bathrooms, a large living room and a fully equipped kitchen. Meals are usually taken (and prepared by the flyfishermen) at the lodge or, if you don't wish to cook, in the small surrounding restaurants which offer a variety of food at reasonable prices.
Thanks to the fact that the Reykjadalsa River has been one of Iceland's best kept secrets, local costs are the best value for money in Iceland and the river is one of the most productive rivers in Europe for brown trout fishing.
This trip is the opportunity all fishermen must seize if they wish to discover Iceland in affordable conditions whilst also maintaining high fishing standards.
Fishing period on the Reykjadalsa: from mid-May to mid-September 2020.
---
RATES 2020
REYKJADALSA RIVER STAY (6 days fishing / 7 nights): 1925€ /flyfisherman (based on a group of 6 flyfishermen)
REYKJADALSA RIVER STAY (6 days fishing / 7 nights): 2030€ / flyfisherman (based on a group of 5 fishermen)
VATNSDALSA RIVER STAY: Contact us
Services included in our package:
The organization of six days of fishing (full rod),
Accommodation in the Reykjadalsa River Fishing Lodge for seven nights
Services excluded in our package:
Air transport PARIS / REYKJAVIK (international airport) and return on regular flights of the Icelandair company, in economy class (between 300 and 600 €, depending on the period of travel and the date of purchase of your ticket),
Hotel nights and meals in REYKJAVIK,
Costs of renting a car (including gas and insurance),
Food costs (meals during your stay at the Reykjadalsa River Lodge are either to be prepared by yourself or to be taken at the restaurant),
Cancellation, luggage, accident and fishing liability insurance.
TERMS & CONDITIONS OF SALE
Booking a booking is only considered confirmed upon payment of a deposit of 50% of the price of the trip. The balance of 50% should be paid in its entirety 90 days before the date of departure.
Cancellation: any cancellation more than 90 days before departure will result in the withholding of 50% of the price of the package (amount of the deposit). Between three months and the date of departure, no refund will be granted. In all cases, the passenger can call upon the "cancellation" insurance, if it has been taken out (please consult us).
Insurance: The guarantees repatriation assistance, cancellation fees, interruption of stay and civil liability are offered at a rate of 5% of the amount of your stay. Please consult us for these insurances as well as the one covering your sports equipment.
Prices: Prices are valid for the 2020 fishing season.
---
PHOTO GALLERY
---