HUNTING RED STAG IN CROATIA
Despite it's relatively small size, the republic of Croatia has a unique diversity of flora and fauna. The landscape varies from the mountainous Alps down to the Mediterranean coast, creating a diverse and rich environment. Indigenous willow, black and white poplar, oak, as well as beech trees abound, and the Danube and Drava rivers provide a rich setting for plants, forests and animals along their banks.
Over the years, frequent explorations of the area have allowed us to discover and select several territories which assure wonderful stays and beautiful trophies.
Stags can be hunted from August 16th to January 14th. The stag rut takes place from August 25th to September 30th and is a good time to find the best trophies, with the best period within that time usually from September 5th to September 20th. Most hunting is done by stalking and our guides will not hesitate to take you to the most frequented rut areas; guaranteeing moments that are always breathtaking. In some areas, given the high density of game, it is possible to hunt good trophies until mid-January. It is not uncommon to find stags weighing over 250 kg, and, in terms of trophies, each year we collect 15 to 20 gold medals (more than 210 CIC points), 30 to 40 silver medals (190 to 209, 99 CIC points) and 50 to 60 Bronze medals (170 to 189.99 CIC points). On top of this, every year we also harvest a collection of atypical deer trophies with our clients.
Depending on the territory and time period, it is also possible to hunt Roe deer, wild boar and bears!
GP was one of the first to recognize Croatia's as a great hunting destination, and since 2008 we have hosted many hunters, allowing us to have a clear organization around anything you could possibly need: an interpreter, transfers, accommodation, guides, trophy repatriation- nothing is left to chance.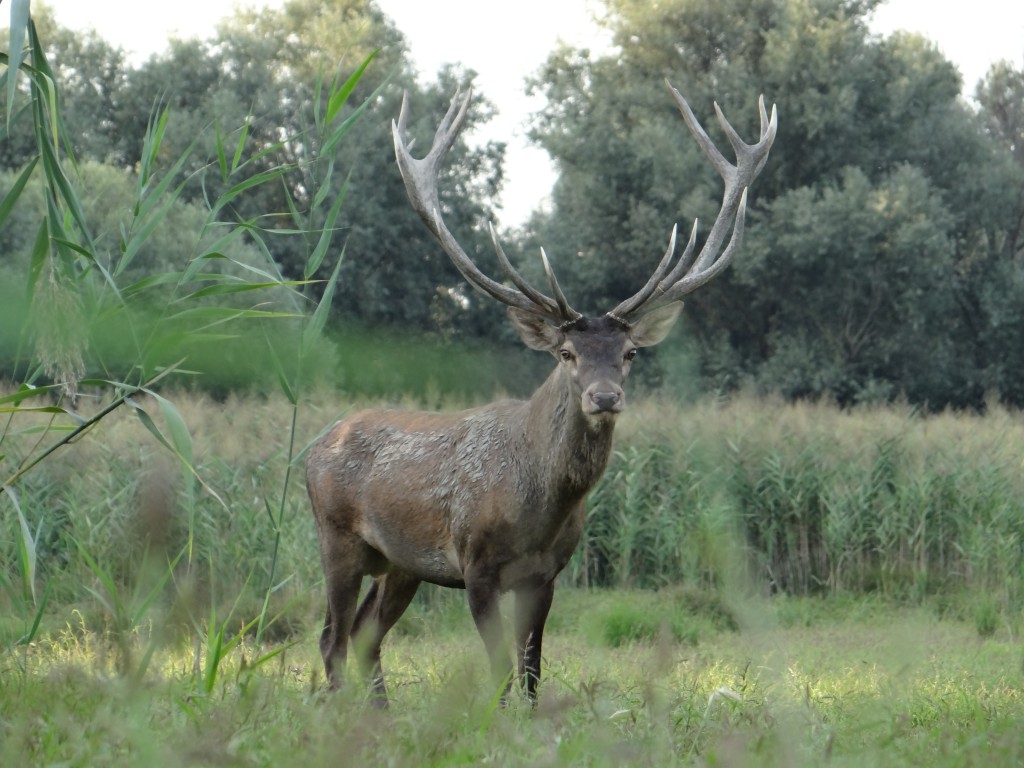 TRAVEL TO CROATIA
Hunters typically fly in to Zagreb, Split or Dubrovnik, which are well served by international flights.
Upon arrival, the drive to the hunting grounds will take between 1 and 3 hours. You have the choice of renting your own vehicle at the airport or we can organize a transfer from the airport to the hunting area for you. If you arrive early enough, it will be possible for you to hunt on your first evening.
It is also possible to travel to Croatia by car with several motorways across the country making driving easy.
HUNTING
The hunter is picked up by car by his guide from the lodge and then either goes stalking or sits in a high seat according to their preference. Each hunter is accompanied by a guide. Two outings take place per hunting day, one in the morning and one in the evening, each outing lasts 3 to 4 hours.
WEAPONS AND AMMUNITION
A bolt-action rifle is ideal, recommended caliber: 300 WM, 300 Weatherby, 8 x 68 S, 9.3 x 62 or equivalent. Soft-tip bullets should be used, and enough taken for the duration of the stay. The rifle should preferably be equipped with a telescopic sight with good luminosity and sighted in beforehand by a gunsmith. We strongly advise you to practice shooting before your stay, ideally practicing using a shooting stick which we recommend you using during your stay. You can also rent a rifle on the premises.
ACCOMODATION / MEALS
You will be accommodated in hunting lodges located on the territory, generally in single rooms with private bathroom. Food is simple and good, and the local wines are worth tasting.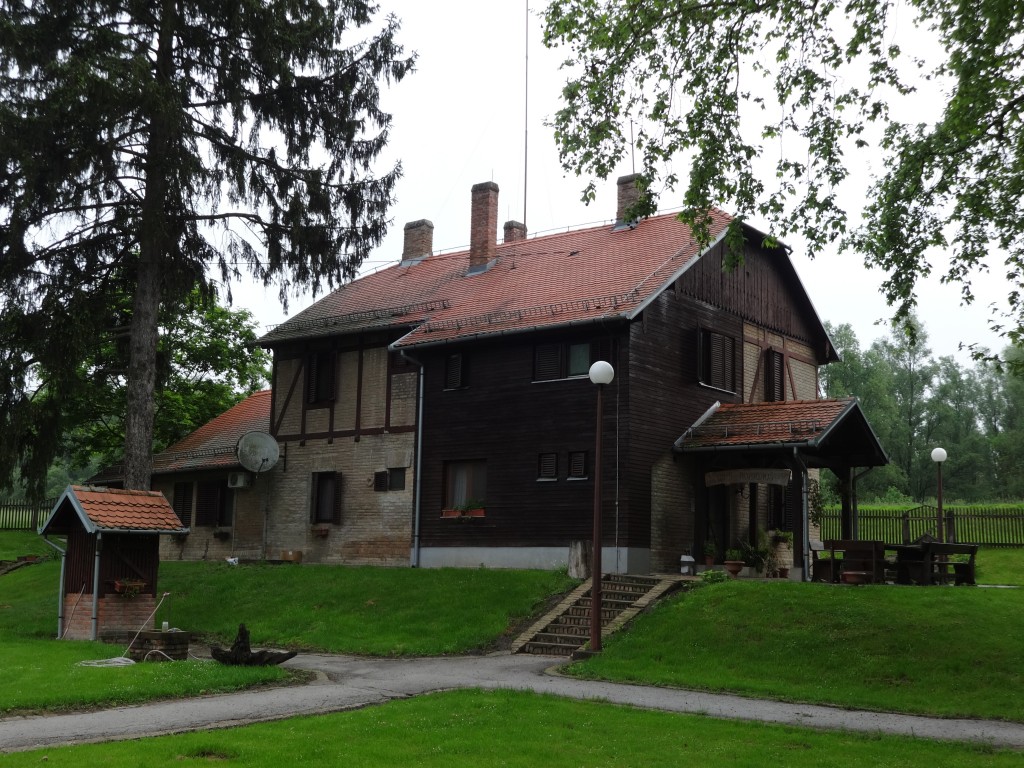 REPATRIATION OF TROPHIES
We take all trophies to a local taxidermist who can either salt and dry the trophies and send them to your taxidermy of your choice, or do a full job according to your wishes and then send you the finished trophy. You can leave with your trophy if you come by car. (Plan for an additional day for obtaining the necessary documents if you shoot on the last day).
HEALTH AND VACCINES
If you take any medication it is essential that you bring it with you as we can not guarantee that any medication will be available locally.
FORMALITIES
Croatia is part of the European Union. Before leaving your country and for a tourist stay of less than three months, foreign nationals must hold a valid passport.
Valid hunting insurance for Croatia is compulsory.
For EU members, a valid European firearms card is compulsory. For others, a license to carry a gun in your name is needed. Consult us with any questions. On your arrival, airport procedures do not last more than 10 minutes. On departure they last approximately 20 minutes.
Before departure, you will need to send us: a photocopy or scan of: your hunting insurance for Croatia, your passport, your European firearms card or hunting weapon license (compulsory for hunting in Croatia even if you do not carry a weapon) and the serial numbers, brand, caliber of your weapon.
---
2021 PRICELIST

Price includes:
Organization of the hunt
Accommodation, pack lunch and breakfast
Transport between accommodation and hunting area
Transfer between Zagreb airport and your accommodation
Transport around the hunting area
1 professional hunter for each hunter
Croatian Hunting license
First preparation of trophies (skull cleaning)
Price does not include :
Hunting insurance for civil responsability
Transport from your home to our accommodation in Croatia (by plane or by car)
Drinks
Tips
Trophy fees for every animal killed or wounded
Trophy preparation
Option :
Interpreter, if needed.
Rifle rent (100 euros per day)
Taxidermy
RED STAG TROPHY FEES, measured in CIC points
When you book a Red stag hunt you should tell us the desired trophy size (for example, a red stag between 180 and 200 CIC points). If the professional hunter makes a mistake of more than 5 CIC points then the difference will be paid by the organization or you will be able to shoot another stag. Missed stag = 150 €.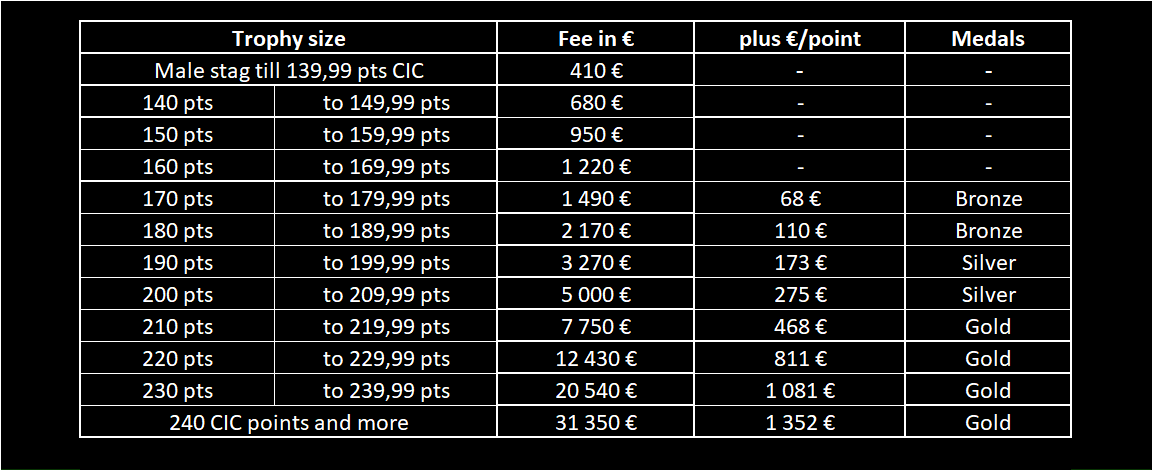 WILD BOAR TROPHY FEES, measured in CIC points
Male wild boar can be hunted all year round. It is difficult to precicely estimate a wild boar trophy size.

ROE DEER TROPHY FEES, measured in CIC points
Can be hunted from 1st of May to 31st September.
When you book a Roe deer hunt you will tell us the desired trophy size (for example, a roe deer between 100 and 120 CIC points). If the professional hunter makes a mistake of more than 5 CIC points then the difference will be paid by the organization or you will be able to shoot another roe deer. Missed roe deer = 100 €.

Wounded animals will be charged 50 % of the trophy estimated by the guide + price of the meat lost
TERMS & CONDITIONS OF SALE
Booking :a booking is only considered confirmed upon payment of a deposit of 50% of the price of the trip. The balance of 50% should be paid in its entirety 90 days before the date of departure.
Cancellation : any cancellation more than 90 days before departure will result in the withholding of the deposit. Within 90 days of the date of departure, no refund will be granted. The passenger can take additional cancellation insurance (please consult us).
Trophy Fees : a deposit of 50% of the desired trophy fee will be requested two months before the start of the hunt, the balance within 15 days of receiving the invoice. In case of failure to shoot the deposit will be fully refunded.
Insurance : Repatriation assistance, cancellation fees, luggage, interruption of stay and civil liability cover can be offered. Please contact us for these insurances.
Prices : our rates have been established for the 2021 hunting season.
---
GALERIE PHOTOS
---
PRESS REVIEW
Croatie, brame au fil du Danube"Connaissance de la chasse Nov 2015″
---
MOVIE
---